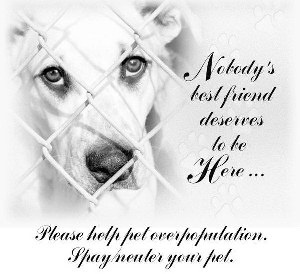 The spay/neuter assistance bills were recently introduced as SB 5202 and HB 1229 in the Washington legislature and have hearings scheduled on February 5 and 6.
Here we'll guide you in attending the hearings, submitting a letter or email of support, and offer talking points. If something's not clear, email us at info@savewashingtonpets.org for guidance.  Thanks for speaking up on behalf of the animals!
Attending the Hearings
Your attendance at either or both hearings will be very helpful. You can testify or just sign in indicating your support for the bills, and you can bring copies of written testimony to provide the committee members (bring about 20 copies for committee members and staff).
Special notice for residents of District 19 (Pacific, Wahkiakum, and parts of Grays Harbor and Cowlitz counties): Please contact us atinfo@savewashingtonpets.org. Your attendance at the hearings is very important, since the committee chairmen represent your district.
If you Cannot Attend the Hearings
1.  Identify your district and your senator/representatives, then call and/or email them to let them know you support these bills (mention both bills by number as SB 5202/HB 1229). Helpful Hint: to avoid forms, use the legislator email directory.
2.  If your senator or representatives are on the House Agriculture & Natural Resources Committee or the Senate Agriculture, Water & Rural Economic Development Committee it is especially important that you submit a letter/email or come to the hearing (where that legislator is a member) to testify.
The Hearings
SB 5202: The hearing is scheduled for Tuesday, February 5, 10 am, before the Senate Agriculture Committee. The hearing will be held in Senate Hearing Room 3 in the John A. Cherberg Building at the Capitol.
HB 1229: The hearing is scheduled for Wednesday, February 6, 8 am, before the House Agriculture Committee. The hearing will be held in House Hearing Room B in the John L. O'Brien Building at the Capitol.
Please note that hearing schedules are subject to change. Please confirm the senate hearing schedule here and the house hearing schedule here before you travel to Olympia. Need directions to Olympia? Please see this page on the Legislature's website.
Talking Points for Your Email or Testimony
The bills would provide financial assistance to support the costs of companion animal spay/neuter surgery. Expected impacts include significant cost reductions for animal care and control of homeless animals and a significant reduction in the numbers of dogs and cats euthanized in Washington shelters. For possible talking points, please see our flyer that explains the bill, and our flyer that summarizes the financial benefits of passing this bill.  Remember to be brief and polite in any communications with legislators.
Questions? Contact us at info@savewashingtonpets.org!
Washington Alliance for Humane Legislation has taken a lead role in preparing and advocating for passage of the Spay/Neuter Assistance Bill (SB 5202/HB 1229) and the two bills addressing animal cruelty (SB 5204/HB 1202 and SB 5203/HB 1201). Please join us in supporting the passage of these bills, and all bills that advance and preserve the humane treatment of animals.